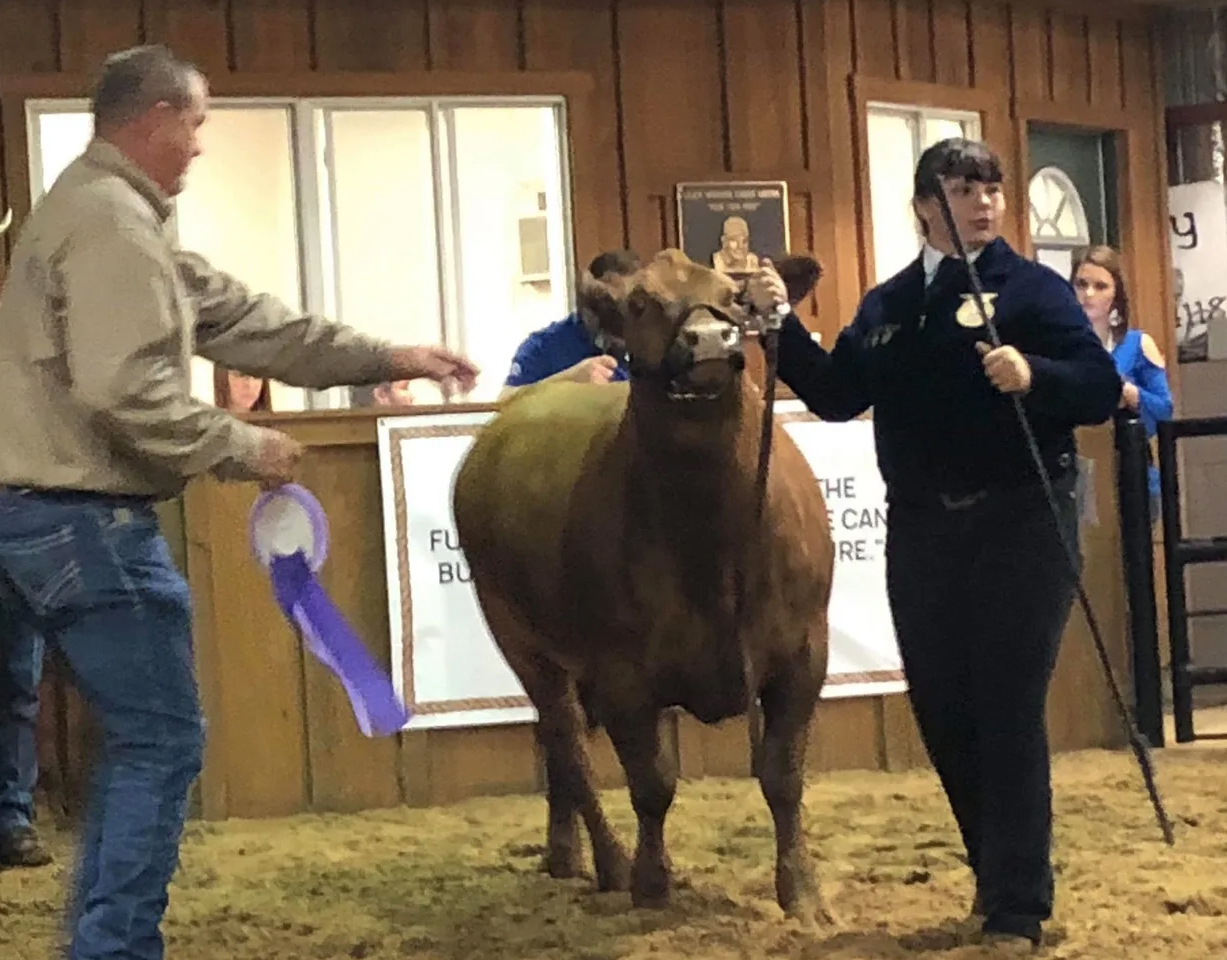 Caterpillars to Butterflies is pleased to donate a steer to a Pasco County FFA student. She and "Sammy" will be working together to prepare for the Pasco County Fair. Keep checking back in, as we will be following them on their journey for the next year!
May 20th 2018 marked the start of the last week of school; a bittersweet feeling since this week has been a never-ending downpour. Despite the rain and the muddy conditions, one of our participating families came out to the farm with butterflies in their stomachs. This was the day that Sammy, the calf, would go to his new home. Donning work and rain boots, everyone climbed into Sammy's pen to get him used to the idea. Maliyah, an FFA student and our recipient, had nothing but instant love for this sturdy lil' guy. After a short but wet car ride, Sammy got to check out his new digs. It didn't take him long to settle in and feel right at home. We are so happy to see this pair off to a great start!
Caterpillars to Butterflies watched Maliyah and Sammy close out their story at the Pasco County Fair. They were awarded Reserve Grand Champion! We are so proud of you Maliyah for all of your dedication and hard work!