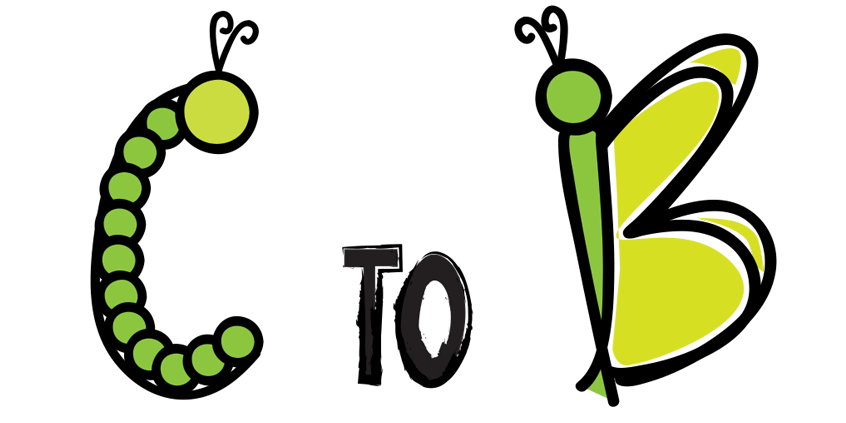 There are quite a few organizations that strive to provide basic necessities for children in the court system. Caterpillars to Butterflies focuses more on providing resources to these children so they can flourish. We aim to help children accomplish goals, explore passions, and participate in activities that boost their enjoyment of life.
Our Mission
Helping foster children achieve transformation, creativity and their endless potential.
Recognition & Awards
Caterpillars To Butterflies and founder, Tracy Hanson, were recognized by the U.S. House of Representatives with a Special Congressional Recognition Award for outstanding service to our community and bettering the lives of children.
Who we are
President & Founder
Tracy has been an entrepreneur for much of her adult life, having successfully started up multiple companies during her career, including her current company launched 20 years ago. Four years ago she began her journey as a Guardian Ad Litem, advocating for children placed in the dependency court system. In addition to her advocacy work, Tracy also mentors new Guardians and provides guidance on how to best serve the interests of the children of Florida.
Her experience as a Guardian has left Tracy with the feeling that the children she serves need and deserve more than just the minimal necessities to live. Having raised three sons with her husband, Tracy understood that children need more than food, water, and shelter to thrive. They need joy, they need experiences, they need normalcy. Caterpillars to Butterflies is the culmination of Tracy's experience as an entrepreneur, a Guardian, and a mother, as she strives to serve the children of Florida and provide a sense of normalcy to those who need it most.
Vice President & Treasurer
Bernard has over 35 years of accounting experience in both the private and public sector, and has operated his own private practice for the past 20 years.
Bernie is founder of the Florida Lumber Kings Youth Hockey Program and has coached kids of all ages from beginner to college level. He is also the founder of Hockey's Helping Hands, a non profit charity that he established in 2012 to help individuals and teams play the sport of hockey.
Secretary
Cindy has spent the past 40 years working in the insurance industry. She spent 30 years as an independent insurance agency and 10 years working for an international insurance corporation. She spends her downtime with her two sons, daughter in law, and four grandchildren. Cindy has made Wesley Chapel her home since 1980.
She has served as the chairperson for the American Cancer Society's Relay for Life, Secretary for the Wesley Chapel Rotary Sunrise, and president of the Wesley Chapel Chamber of Commerce. Cindy was one of the original developers of the Wesley Chapel Fall Festival which is currently in its 15th year.
Internet Marketing Director
Kim is the owner and senior developer of a local web development company, but more importantly a wife, mom, and licensed foster parent. She lives in Pasco County with her husband, three sons, one daughter, and a constantly changing number of foster children, chickens, dogs, and hedgehogs.
While Kim takes her responsibility to protect the children in her care very seriously, she can often times be found at home running around the property with the kids and being silly.
Kim has been building things on the internet for the last twenty-five years. She has fifteen years experience working with non-profits and assisting them to grow through online marketing. She has also worked as a leader and pastor in youth ministry for over ten years.
Outreach Coordinator
Oren has worked for Tampa Fire for 16 years, and currently holds the position of Tampa International Airport Fire Chief. He has been a part of the Tampa Fire Rescue Awards Review Board for 12 years, and has been serving as the chairman for the past 5 years. He has also operated several businesses on the national and international scale.
Oren enjoys traveling with his wife, Erica, and two sons Riley & Chase.
Data Coordinator
Rose has spent the last two decades in both child welfare and in the field of education. She has a both a bachelors and masters degree from the great state of Oklahoma as well as from Nova Southeastern University. She worked as an intern at the Children's Defense Fund, in Washington DC, lobbying for important issues relevant to children still today.
Beginning her career as an educator, Rose worked in both elementary education and at Baylor University in the department of Family and Consumer Sciences as an instructor in Child Development.
Rose worked as the originating executive director of Generations of Hope adoption agency in Waco, Texas and took this agency from its first adoption to a busy and thriving agency. From there, she began work as a Comprehensive Behavioral Health Assessor and a Mental Health Therapist where she has spent the greater part of the last 12 years. She has also worked as a Social Investigator with the 13th Judicial District, serving children in the midst of divorce.
Rose lives in Wesley Chapel, Florida and has three children, Colin, Hank and Amelie.
Volunteer Coordinator
Montana began her career working for the Department of Children and Families. After seeing a need to make a bigger impact on our community's children, she became a teacher in Pasco County. She currently teaches Middle School English at Countryside Montessori Charter School. Montana is the faculty advisor for Countryside's chapter of the National Junior Honor Society, where she guides students in becoming leaders and helpers within the community.
Montana lives in Land O' Lakes, Florida with her husband and three children. She enjoys being an aunt to an ever changing number of foster kids.
Foster Closet Coordinator